Welcome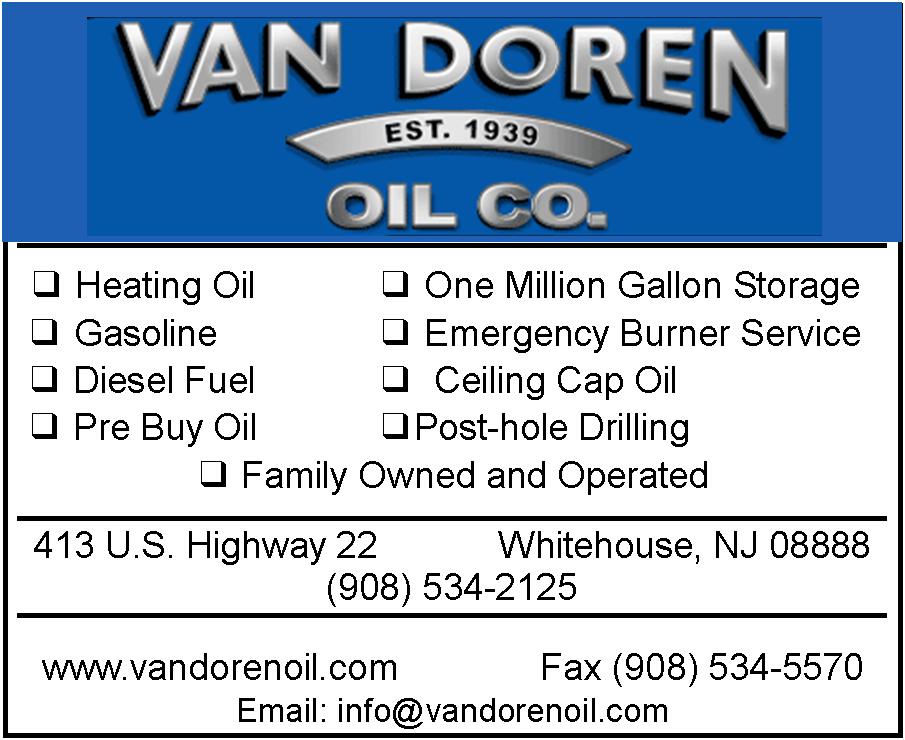 As of our last updating, on January 23rd, we are all still practicing social distancing, and many events have been canceled. We recommend that before you plan to attend any event noticed on

this

website,that you phone or check the website of the sponsoring organization to verify that the event is, in fact, taking place.
Locally, all official Tewksbury Township buildings are closed to the public. If you have need of Township services, you can find information on the Township website, including phone numbers for departments or specific people. The main phone number for the Township office is 908-439-0022.
Please remember that

The Tewksbury Times...online

is

not

an official publication of the Township of Tewksbury. We welcome any information you have to share with other residents, but if you have need of official services, please contact the appropriate government office.



Top Stories:
Conversations with Our Mayor
Beginning on Tuesday, January 26, 2021, Mayor Dana Desiderio will host Virtual Visions with Mayor Desiderio on the 2nd and 4th Tuesday of each month, through Zoom.com. These informal meetings are for Tewksbury Township residents to reach out and discuss with Mayor Desiderio their questions and concerns regarding Tewksbury Township.

The first meeting will be held on Tuesday, January 26, 2021, at 10:00

am

, through the Zoom platform. (Meeting ID: 884 7826 0285, Passcode: Ns7sKk)

The Zoom link is also on the Township website calendar. For future meetings, check the Tewksbury Township Website Calendar for the link and schedule.

If you need to download the meeting platform, you can do it from the Zoom website.


Kindergarten Information Night
An online Information Night for incoming Kindergarteners will be held on Thursday, February 4th 2021, at 7:00

pm

. Incoming Kindergarten parents and guardians are encouraged to join attend to learn about school programs and have an opportunity to ask any questions you might have.
The information session will take place virtually, and a link will be posted on the School website before the event. As we prepare to welcome our newest Kindergarteners for 2021-2022, the first step for families to take is to complete the registration form found online.

Please note that your child must be five years old on or before October 1, 2021, to start kindergarten in 2021.


Headlines for our Top Stories are below, the full stories are on the topic pages.
See the following stories and more on Our Recreation Page:


CCA Winter Classes
The Center for Contemporary Art has just begun a new round of in-studio and online art classes and workshops.


THS Tag Sale Feb. 13
The Tewksbury Historical Society will hold its next Tag Sale on Saturday, February 13th, 8:00

am

-4:00

pm

, at the Oldwick Carriage House, located at 5 James St., Oldwick, 08858. The Sales will be held rain or shine.


Mane Stream Spring Tack Sale
Mane Stream is now accepting donations for their Spring Tack Sale.
Garden Club of Hunterdon Hills
The Garden Club of Hunterdon Hills invites you to their next General Membership Meeting, (currently on hold). Check back for the next date
.
NJ AniMeals seeks donations
New Jersey AniMeals is in need of funding to continue its important mission.


Woman's Club News
The Woman's Club of Tewksbury Township (WCTT) is a Club of strong, responsible, resourceful women who have come together with a purpose! See the latest on their Senoir Outreach program, and more.

Our Environment page has the following notices, and more.


Next Hazardous Waste Day Set
The next Household Hazardous Waste Day will be held on March 6th from 9:00

am

-1:00

pm

at the County Complex on Rt. 12 in Flemington.


Help Stop Lanternfly Spread
The help of local residents is desperately needed this fall and winter to bring what has become an infestation in our area under control!



On Our Health page, learn about:

TFARS Seeks Volunteers
The Tewksbury First Aid & Rescue Squad is looking for volunteers to help with its first annual

Tewksbury Bike Tour

, and its 22nd annual

Harvest Festival

.



Our Kids page has these stories:


Jr. Baseball League Registration
Registration is underway for the Readington Tewksbury Junior Baseball League spring season.

The Tewksbury Family Assistance Fund Is Here to Help
The Tewksbury Family Assistance Fund provides temporary assistance to residents facing financial hardships.


Far Hills Country Day School Reopens with New Science Labs
Upper School Renovations Complete
On Friday, September 25th, Far Hills Country Day School (FHCDS) held a ribbon-cutting ceremony to officially open the re-imagined Upper School science labs and newly renovated classrooms. The outdoor reception, followed by small group, in-person tours, signaled the successful completion of the major construction project, which began last winter.


See the latest from Our Library on that page.

News From Your Library - January 2021
The Library is open! Learn about the latest changes in operations

.


More News to Discover
Take a look around the site, to discover more news and information for Tewksbury residents.